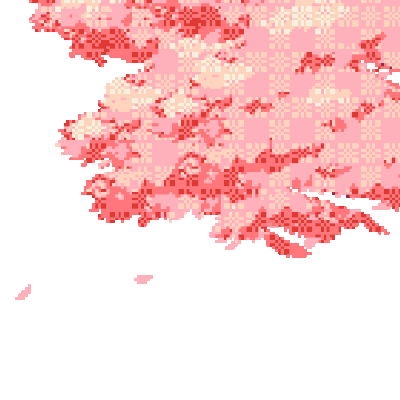 Hello and welcome to my message wall! If you need anything, just tell me and I'll do my best to help you out!
QUESTIONS
Where's my request!?

It's probably dying in the fire because you had the bravery to ask me such a question.



I thought you were on a break!

If I say I'm on a break, it means I'm on a break from art, not from chatting and posting and whatever.



I would like to request my OC!

Hi, yes, you can try and reach me on my request blogs but if you request on my wall, I will not add it onto my blog. If I have a lot of requests, I'll probably just drop them all and do only what I want to do.



Why are you awake from midnight until school?!

I live in Japan. Oogityboogityboo. End of discussion.



Wow! This is a cool design! I'm just gonna take it.

HOLY. CRAP. DO NOT TAKE MY DESIGNS WITHOUT MY PERMISSION. ESPECIALLY MY SIGNATURES. SIGNATURES TOOK ME 2 DAYS TO FIGURE OUT AND MAKE A GOOD DESIGN OF. ASK PERMISSION BEFORE USING MY CODE. I KNOW I PUT IT OUT THERE BUT I DID THAT BECAUSE I HAVE NO OTHER PLACE TO EASILY PUT IT WITHOUT THE CODING MESSING UP.



Why do you have many characters?

I really like my characters and I usually make more to even out the formatting on my pages.



Why are you never on?!

I have a life, thank you.



You should join this roleplay!

Send me a message, I'll take a look at a plot and then I'll decide. If it interests me, then I'll join.



Can I use your character as a cameo?

You have to ask first and you must give credit to me and my character by linking their page. You can't kill or majorly harm them in any way. If your character bumps into mine, alright, that's fine. If your character STABS MINE or SHOOTS THEM WITH A SNIPING GUN, that's so far away from chill like gurl, where you live? In a volcano?



Can I send my character for a cameo?

If I don't have a blog up that asks for cameos, then leave a message on my wall and I'll decide if I do or don't want them for anything. Loneliness on World Y is really heavy on Feulea but as soon as Coral goes to that other planet I can't talk too much about right now, I'll be accepting cameos again.



Why do you mass edit your pages? It clogs the activity!

I'm so sorry about my mass editing but, again, I edit at American night and during their school days so it kinda does clog activity.



Why are you so mean to me? :(

I'm doing my job and that means keeping the wiki safe and welcoming for all users. All of them. If anyone attacks or harasses another user or is being completely random/ breaking the rules after mod warning, I'm not going to be nice any longer.



Why are you never on?!

I'm kinda going through tough times, and it's actually a persisting problem now so I'm going to be off kinda often.

Give Kudos to this message
You've given this message Kudos!
See who gave Kudos to this message
Community content is available under
CC-BY-SA
unless otherwise noted.